Tailor Made Just for You Spa Day (Monday to Sunday)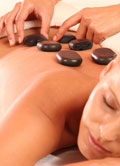 Tailor make your very own Spa day experience by selecting the treatments of your choice to the value of £80.  Your day will also include full use of facilities, towels, robes and toiletries,  plus the choice of one of the following
     2 Course Spa Lunch* 
     Traditional or Savoury Afternoon Tea 
 *(Lunch only available at Norton House, Nutfield Priory, Rookery Hall, Grand Jersey, L'Horizon, Fawsley St Pierre Park, L'Horizon and Brandshatch Place Hotel & Spa
£99.00
Overview
Your Tailor Made Spa day experience includes the treatments of your choice to the value of  £80, full use of Club and Spa facilities, towels, robes and toiletries plus the choice of one of the following; 2 Course Spa Lunch* or Savoury/Traditional Afternoon Tea.
The Finer Details: *( Lunch is available at Norton House, Nutfield Priory, Rookery Hall, Grand Jeresy, L'horizon, St Pierre Park, Fawsley Hall and Brandshatch Place).  
This voucher can be redeemed at the following Hand Picked Hotel Spas - Nutfield Priory (Surrey), Brandshatch Place (Kent), Rookery Hall (Cheshire), Norton House (Edinburgh), L'Horizon (Jersey), St Pierre Park (Guernsey), New Hall (Birmingham), Wood Hall (Yorkshire), Fawsley Hall (Northamptonshire) and Grand (Jersey). Once you have received your voucher please contact our Central Reservations Team on 0845 458 0904 to book at your chosen Spa.
Validity
Valid for 6 months
Terms & Conditions
This Gift Voucher features a unique reference ID code. It may only be redeemed once at the named Hand Picked Hotel and Spa on the voucher received. It must be redeemed in full, and may not be exchanged for cash, replaced if lost and is non-transferable and non-refundable. This voucher is valid for six months from the day of purchase unless stated otherwise. No photocopies will be accepted. The gift voucher must be presented upon arrival when redeeming the experience. If applicable beverages are not included unless specifically stated or a monetary voucher. Advanced bookings are necessary and can be made by calling 0845 458 0901 and are subject to availability. Cancellation of a hotel & spa treatment booking with less than 24 hours notice will render the voucher null and void.  Spa Day vouchers have a 7 day cancellation policy. Some hotels may require a minimum two night length of stay for residential vouchers. For full terms and conditions please visit handpickedhotels.co.uk/termsandconditions  Terms and conditions are subject to change.Terms and conditions are subject to change.